Abby's Nutrition and Fitness BLOG
Nutrition and fitness are both very personal topics, with every person's needs and goals being different and unique to them. That being said, there are some nutrition and fitness tips that every body can use! Keep reading to learn useful tips on how to build muscle, how to create a healthy diet where all foods fit, and how to fuel your own body so you can look and feel your best!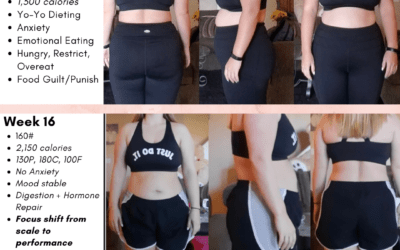 Happy Monday! Announcement:I am excited to announce the WINNERS of the 3 month coaching Scholarship with Brianna and myself. Congratulations to //Kelly Flynn + Becky Perry// We are pumped to serve you both and help you on your journey. I wanted to thank everyone else...
read more
Schedule a Discovery Call to discuss your goals + my programs. Let's see if you are a good fit!