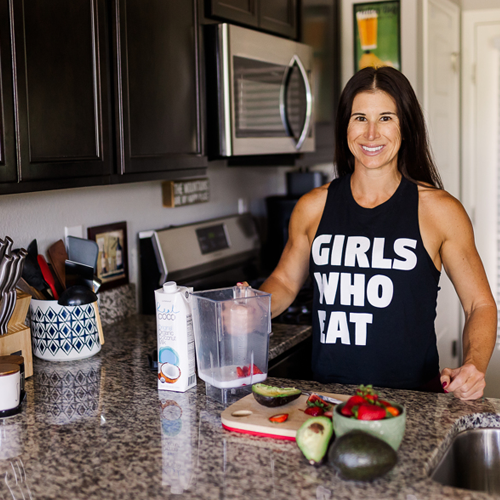 An All-Foods-Fit Approach to Nutrition and Strength Training
Coaching with Abby
Utilizing Flexible Macro Tracking to help you look good + feel good!
Get my FREE Guidebook on How to Lose Fat & Gain Muscle to Improve Body Composition!
Learn how to adequately fuel your body to look damn good, feel great, & optimize your results in the gym.
Have you ever been told to:
Eat less,

Exercise more,

Avoid certain foods/ food groups, or

Measure success by the number on the scale?
If so, I want you to know there IS another way to achieve your health and fitness goals! Through our nutrition & fitness coaching programs, we teach women:

How much fuel they need to optimize their goals (PS: all foods fit with flexible dieting)


How to increase their strength,

How to boost their confidence inside & outside of the gym,

How to use food & fitness to look and feel good, and

How to have a healthy relationship with food.
In many cases, this can be achieved by eating more and following a progressive strength training program… all with zero guilt, shame, or punishment!

Schedule a Discovery Call to discuss your goals + my programs. Let's see if you are a good fit!
Nutrition & Fitness Coaching SERVICES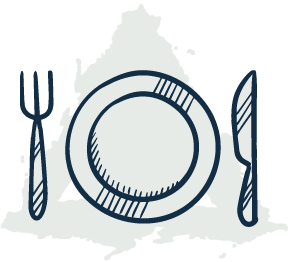 Nutrition Coaching
My team of Dietitians coach women how to fuel their bodies to look good, feel good, & set PR's inside & outside of the gym. We believe in being STRONG + WELL- FUELED. Work with our coaches to receive a customized nutrition plan that includes a personalized macro prescription that we create based on your diet history, goals, workout, etc. Flexible macro tracking is built around your lifestyle, unique needs, body composition goals, and biofeedback. PS: We believe you can still achieve your dream physique while enjoying foods like chocolate!
Strength Training Program
Look Good Feel Good (LFG) Basic is a progressive strength training program to help you build a strong and aesthetic physique.
Want to LOOK GOOD and FEEL GOOD while setting PRs inside and outside of the gym – Let's Freaking Go!

Customized Plans to Support Your Lifestyle
Nutrition and fitness plans are different for every body. For sustainable results, they should also be different for every lifestyle. I help you create a personalized nutrition and fitness plan that fits your lifestyle and unique health and fitness goals. Then, we utilize tracking macros to help you focus on food quantity and quality.

Awareness
The first step in solving any problem is recognizing that one exists. I help you become aware of habits that haven't served you well (i.e. chronic dieting, under-eating). Then, we work together with a Reverse Diet to improve metabolism, overall health, sex hormones, and thyroid functioning to optimize your goals. Many clients work with me for 6-12 months or more.

Accountability & Consistent Access
Accountability to someone else and consistent access to a coach are key factors to achieving your health and fitness goals. My coaching program gives you weekly accountability check-ins and 24/7 access to me for education and answering questions. I'll also closely monitor your biofeedback markers like energy, stress, sleep, mood, hunger, and libido.
Community Support
You'll have access to our private fitness and nutrition group on Facebook - the perfect place to get support and encouragement from others who are on a similar journey! You never know when someone else's success and failures will help you win your own battles, or when sharing your experience could be life changing for another. 
Testimonials & Success Stories

I crushed my nutrition thanks to Coach Abby. This enabled me to crush so many other things… daily energy level, attentiveness, cycling, CrossFit (strength gains), trail runs, SLEEP, and recovery just to name a few! I added 10 pounds to the barbell on several movements, felt stronger during my WOD's, and less tired. But nutrition isn't just physical. It improves the mental beyond measure too.
Your body needs way more calories to sustain itself than you would think.
To me the number of calories I was prescribed surprised me a lot. Women my age are always told to eat under 2,000 calories and that's what I've been doing for years. Considering everything, I've known deep down I wasn't eating nearly enough.
Download Abby's FREE Guidebooks!
Grocery Shopping Guides, Meal Guides, How To's and more!

Join the Weight Lifting, Nutrition, & Lifestyle for Women
Join our group made for women who lift weights! We support you in all areas of strength training, fitness, nutrition, and lifestyle. Our team and community coach women on how to fuel their bodies to look good, feel good and set PR's inside + outside of the gym. We encourage women to be strong + fit with adequate food (CARBS included). ⛽️🍚
Abby's Nutrition & Fitness BLOG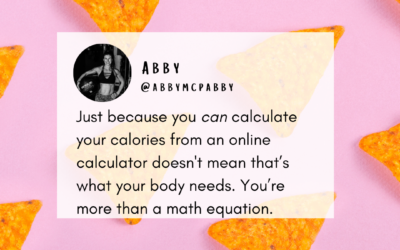 Calculators can't add 📱🤯 Just because you can calculate your calories from an online calculator doesn't mean that's what your body needs and you should automatically consume this amount ⚠️ Strong Girl... You're more than a math equation that comprises solely on your...
read more